Silver Instructor Program
International Dive Management Silver Instructor Program includes IDC Prep, PADI IDC, PADI MFA Instructor programs. Our IDC Prep and IDC are unique. During the Prep program we will make sure that you will have a low stress environment while adapting to the IDC. You will have theory development sessions, skill development sessions and teaching presentations from PADI Programs. During the IDC you will not only learn how to teach the PADI System, but also how to design and sell scuba training programs. You will have first hand experience in learning the new concept in teaching diving programs. PADI Medic First Aid Instructor program will qualify you to teach Medic First Aid to any one. Silver Instructor Program is the first step in becoming a successful diving professional.
Once you will finish your IDC and IE like most of the Instructors you will want to teach continuing education programs. Medic First Aid is not just a first aid program but it also builds the basis for many PADI Continuing Education courses like Advanced Plus and Rescue. Therefore being able to offer MFA to your customers is very important if you would like to go ahead and teach continuing education.
During the two day MFA Instructor Program you will learn the philosophy of the PADI MFA and how to teach the program while making students enjoy what they thought would be stressful. You will also learn special marketing and promotion strategies that will help you to broaden your market.
Conclusion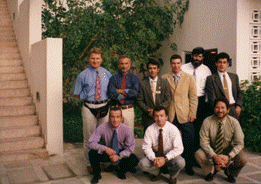 After completing our Silver Program you are ready to enter a new career, or you may want to increase your knowledge and credentials by continuing your education with our Gold Program.