INSTRUCTOR DEVELOPMENT COURSE
During our program you'll learn how to teach and sell diving by using PADI's methods of diver training. Our IDC's are taught by experienced International Dive Management PADI Course Director and IDC Staff instructors. During the program you will learn how to present diving information in the class room, pool, and open water settings. Our Course Director will completely overview PADI standards and training philosophy relating to all levels of training, not only special emphasis being placed on the open water diver course. A complete look at all of PADI' s courses and teaching materials is included, and you will learn how to use many of these teaching materials during your practice teaching sessions. In addition to in-depth sessions on how to develop your teaching lessons, we'll offer valuable training hints and you'll learn more about our approach to stress-free and enjoyable diver training. Our experienced Staff will provide valuable information on how to teach diving, and you'll have practice teaching sessions in the class room, pool, and open water. You'll also learn about teaching divers to PADI's continuing education level. During each of these sessions, we will provide suggestions, helpful hints, and recommended procedures to teaching various skills and lessons.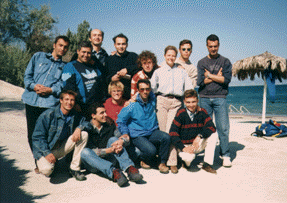 Our Course Director will be with you from the beginning to the ending of your program and will offer hints and suggestions during your counseling sessions. During your one-on-one counseling sessions you'll be given feedback on your progress so you will know how you are progressing through the course. An IE is specially scheduled after each of our IDC programs. This special scheduling allows you to complete the IE while all of the information is fresh in your mind and your teaching skills are fine tuned from the practice sessions you have completed during the IDC. After completing the PADI IE, you will be certified as a PADI Open Water Instructor.
However, you have a better chance for employment by completing various Instructor level continuing education programs. Have a closer look to the programs below and make sure you check the schedule.